Grampians Photographer – Guided Photography Tours for Groups and Individuals
Wow I'm bad at keeping myself updated on here. I'll make up for it now with a more extensive blog on last weekends Guided Photography trip. I took the Williamtown Camera Club out for a few days to see the best of the Grampians National Park… my backyard.
Before I get into what we got up to I'll quickly put it out there for clubs, groups and individuals alike that are interested in personalised photography guided tours to contact me for a some locations, options and prices.
Well we kicked things off on Saturday afternoon by walking to the Pinnacle. The walk is diverse, adventurous and the view ever-changing and spectacular.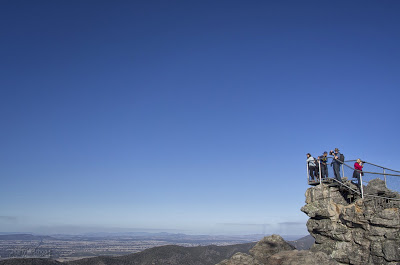 The Pinnacle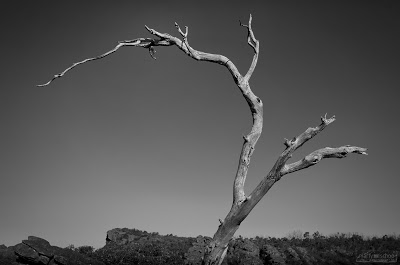 Dead tree standing over the landscape
From there we went up to Reeds lookout in time for the sunset. With near on 360 degree views at the top, we needed to be scanning all round for the best light and photographic opportunities as they arose. Light changes quickly during the "magic hour" around sunset.

The jagged peaks of the Serra Range as we arrived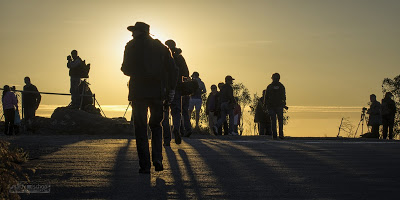 More photographers arriving to soak up the wonderful light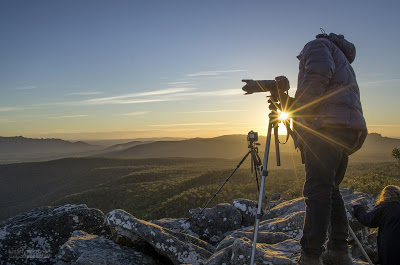 With the sun nearly dipping, capturing every angle becomes a challange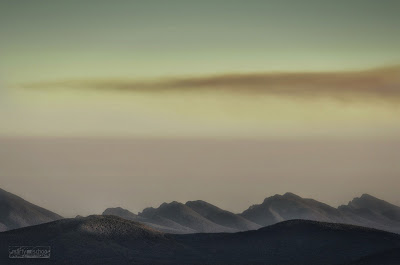 The last sun rays softly lighting the distant ranges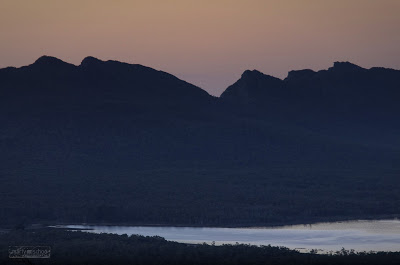 Last light. Lake Wartook lies beneath the peaks of the Mt Difficult Range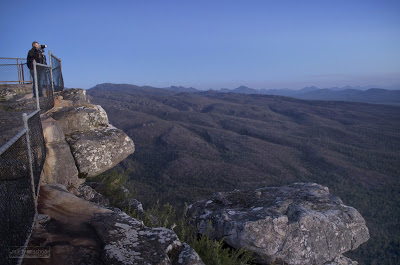 Long after the sun has set the light is often at its best.
After a senational dinner in Halls Gap and a good sleep we awoke early to ensure we arrived at Boroka Lookout before sunrise. Well was it ever worth it, we managed to witness a Grampians sunrise at its best with everyone in the group taking home some 'keepers'.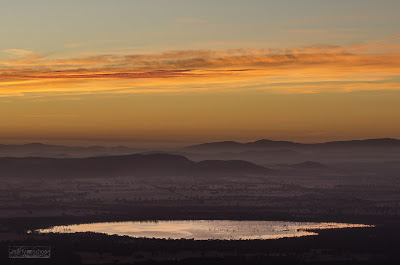 Soft hazey morning and incredible colour with Lake Fyans in the foreground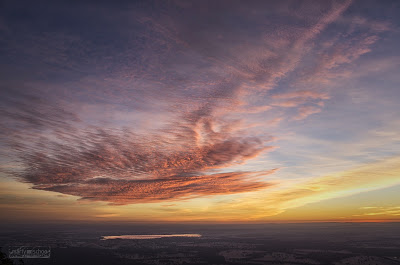 Lake Lonsdale dwarfed but an incredible sunrise sky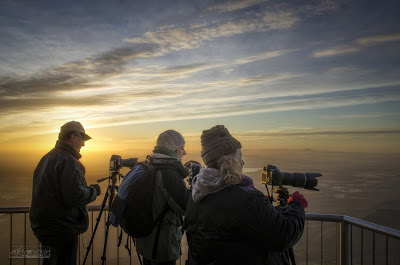 Camera club members capturing their photographs
The first sunrays softly bathe Mt William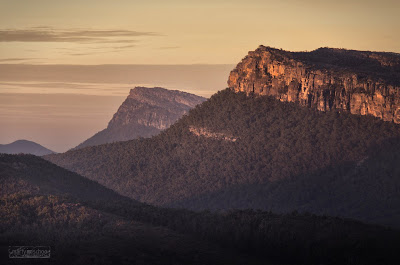 My tele lens allows me to capture Mt Rosea warming up nicely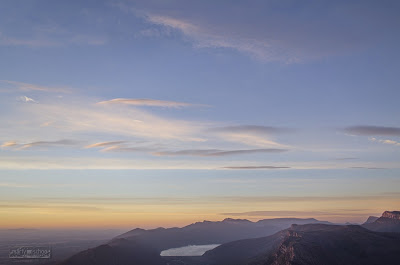 With the sun now up the colour spectrum is still changing. What a morning!
After our sunrise treat we moved along to MacKenzie Falls. It's the largest and most spectacular waterfall in the Grampians and the photographic experience for the group didn't disappoint.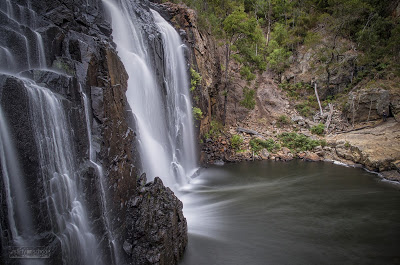 Mackenzie Falls. 30sec @f8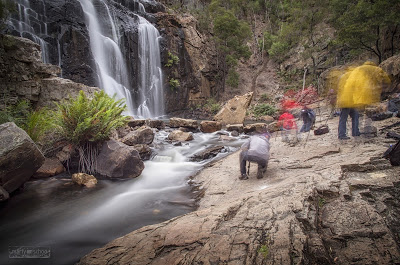 Camera club members in the process of capturing their photographs. 30sec @f8
If you're keen to capture the best photograhic spots in the Grampians and witness them at the right time of day contact me for a guided tour. If requested I can also provide tips and techiniques to improve your photography. Contact me, Marty on info@martyschoo.com.au or phone 0427790783.
---